Weekly Link: Connecting the Community
Get Noticed and Stay in the Loop
Sign up for our newsletter
Thanks for signing up for our newsletter!
Full of Fun
We're not merely a magazine. We're the community's voice. Our issues are packed with the latest updates, new businesses, opportunities and developments. If you're a part of our awesome community, then you simply cannot go without our weekly issue.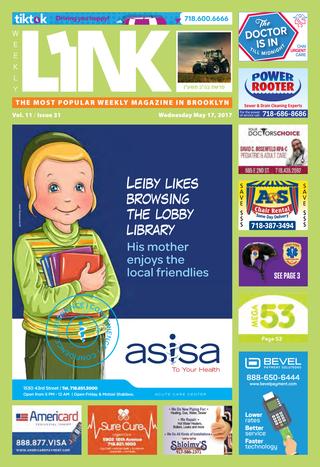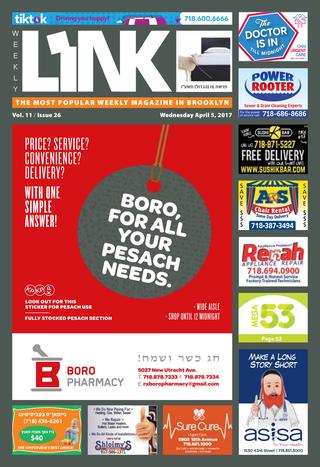 Crafted with Love
Each weekly issue is crafted with great love and care. Our first priority is to be mindful, respectful and guided by the ultra-orthodox world outlook. We take our time to make sure that every page meets the community's standards, and that of our cherished readers and clients. 
A Community Resource
The Weekly Link is an engine to the Brooklyn Jewish Community
Affordable Advertising
Advertising with us is affordable and effective. We have a huge base of repeat customers. Numbers don't lie. 
Easy Submission
Submitting your ad or classifieds has never been easier. Now you can do it right from your computer!
Significant Exposure
We print more than 30,000 weekly issues. Get your message into the home of your community. 
Help with Graphics
Don't know where to start? We can help you! Contact us today for a free quote! 
Testimonials
Don't take our word for it! See for yourself what people have to say about us. 
You wouldn't believe how my kids excitedly look through my shopping bags every Wednesday to find the Weekly Link! They love the kids' corner and even the store ads!

Miriam Folk

Mother of 3
When I was looking to move, Wednesday was my favorite day because I could look through the classifieds in the "Weekly Link"…I actually found a really nice apartment after only a few weeks!

Moshe Laufer
It's amazing how my kids remind me to get the "Weekly Link", especially prior to the famous plays…..they even fight over it!!

Hanna Kaufman

Mother of 5
I was positively overwhelmed with phone calls after advertising in your circular!! Definitely a smart business decision!! Thank you!

Efraim Katz

Business Owner